What can we do for you?
We will protect you
from the significant causes of downtimes.
Are you responsible for maintaining production continuity at an industrial plant? Cleanliness is one of the key factors in this case. Even small amounts of dirt or contamination in an industrial installation can have an adverse effect on the efficiency of production or, worse still, the quality of the products manufactured. All kinds of production downtimes caused by contaminated installations are even more damaging. We can't promise you that we will protect you from all causes of downtime, but we can certainly help you protect against those caused by dirt, contamination or deposits. We use a variety of methods, such as hydrodynamic, dry ice or chemical cleaning, which means that we are able to deal with any dirt in an effective and safe way.
We are here to provide you with a complete solution that helps to maintain cleanliness. We have been operating on the markets of the broadly understood industry in Poland and Europe for many years.
As a supplier of chemical products, i.e. production and non-production chemicals, we have decided to combine the sale of our products with our service activities in the field of specialised cleaning. By using our services, you can be sure that you are working with an experienced partner who works in a quick, safe and effective manner.
How to keep industrial installations clean?
Make the most of our services.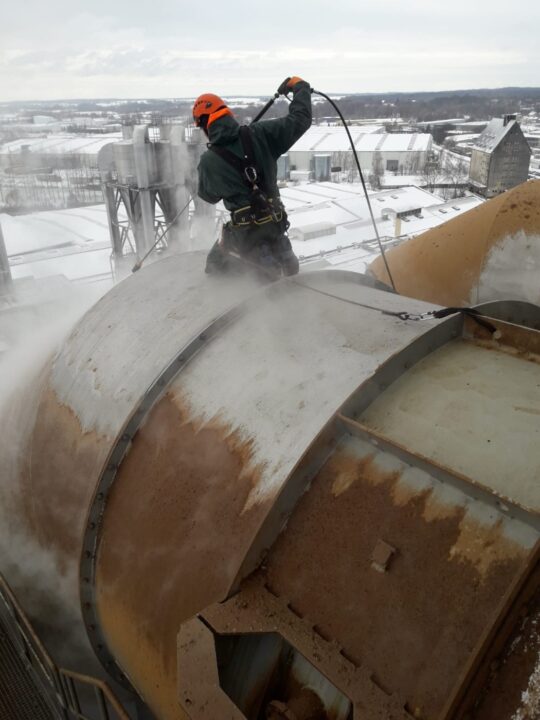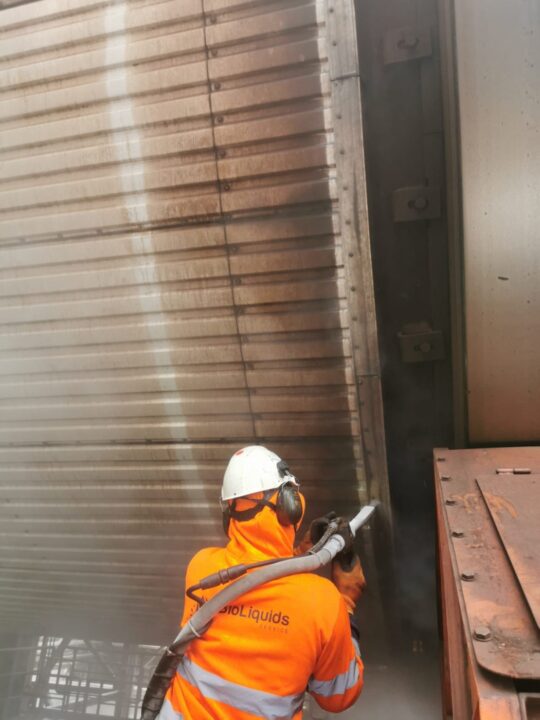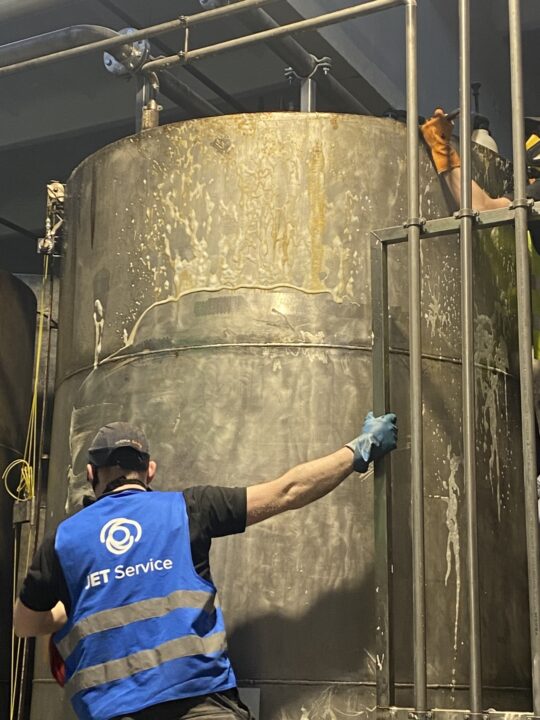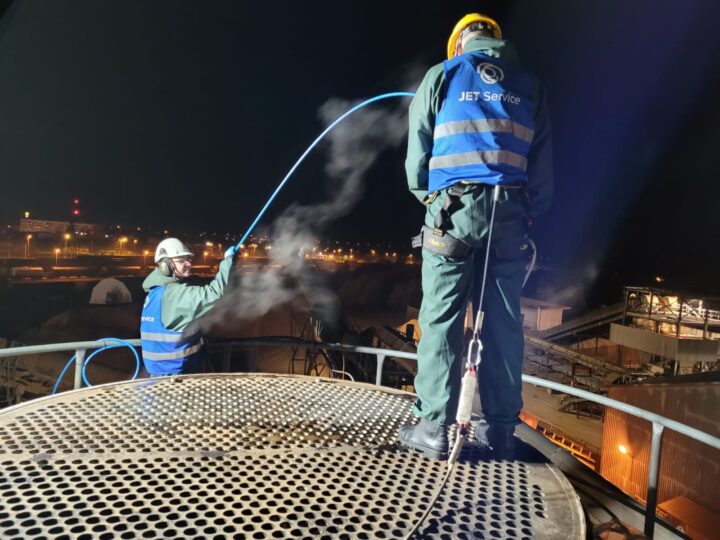 We are ready for even the most difficult tasks – in our work we use industrial alpinism and our own scaffolding, thanks to which we are able to work at great heights and access even the most inaccessible places.
In industrial facilities we clean and unblock the following:
industrial pipelines
heat exchangers
industrial tanks
other installations.