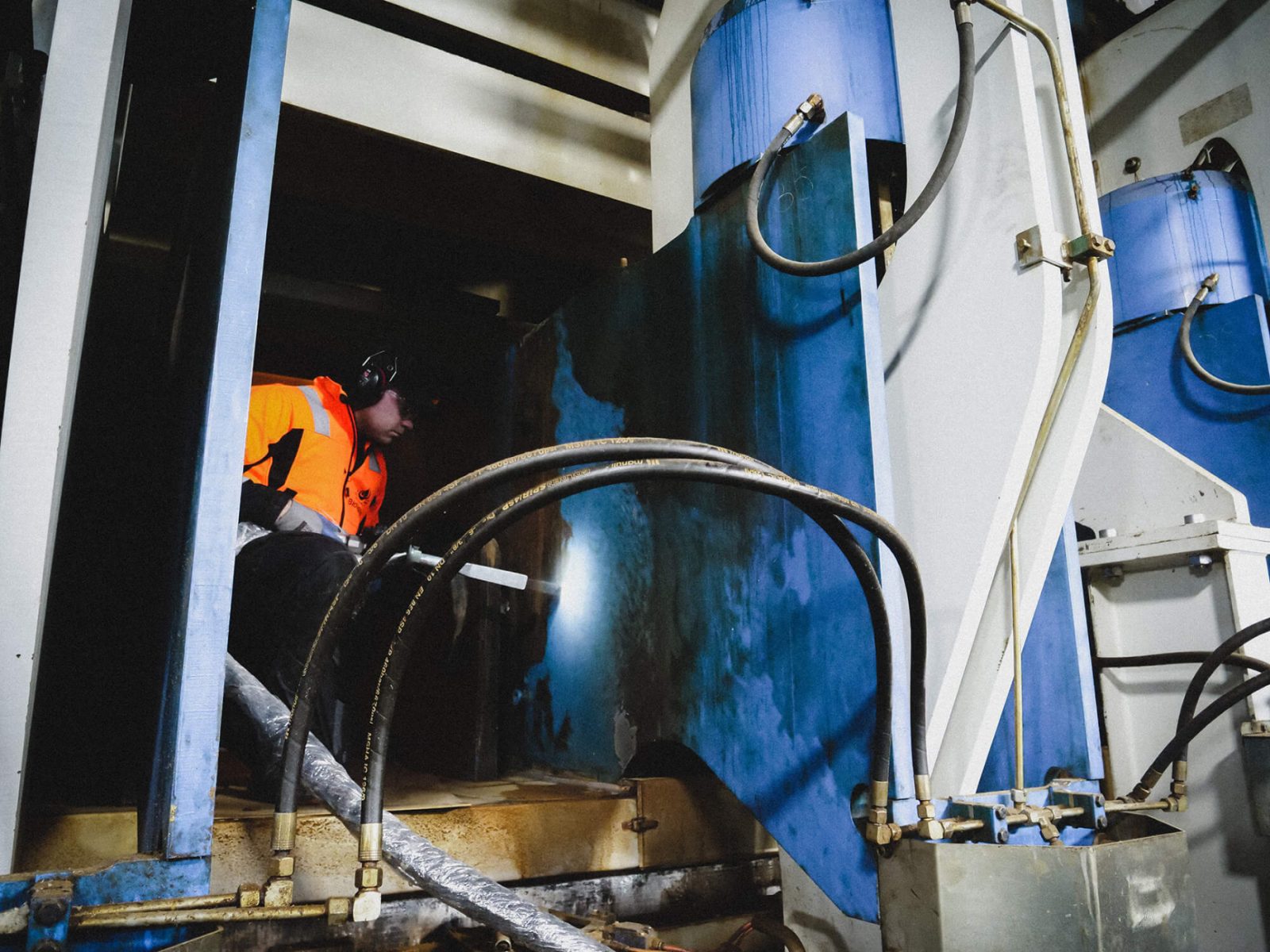 Quick and effective, no water or chemicals, no secondary waste.
Why is dry ice cleaning gaining more and more recognition and why is it worth using our services?
What is dry ice cleaning? In a nutshell: dry ice, which is made by the expansion of liquid carbon dioxide and exists in the form of granules, hits the dirt layer and destroys its structure.
Why is dry ice cleaning becoming more and more popular?
It works great where hydrodynamic or chemical cleaning cannot be used.
Safe for the cleaned surfaces – even delicate surfaces can be cleaned without the risk of damage.
Safe for the environment – does not generate secondary waste.
Does not require disassembly.
Works great for tough dirt generated in the food industry or manufacturing plants.
Why use our services?
We have several units applying dry ice under pressure and we have the possibility to engage several operators at one site, which means that even if your order is large, we will complete it in a short time. We are a dry ice manufacturer, so we are independent from external suppliers and can offer you attractive prices.
Our own screw compressors ensure that we have the right flow rate for the cleaning medium. This is complemented by the fact that we manufacture dry ice on our own, which gives us full independence and timely deliveries as well as allows us to maintain our prices at an attractive level.
Dry ice cleaning
Frequently asked
questions
Can I buy dry ice from you?
Yes, we manufacture dry ice and we have it in stock. To place an order, please contact us.
Are you interested in our offer?
We will also deal with the contamination
that occurs at your site.