Make the most of our services.
A crew that provides professional cleaning of industrial installations and tanks.
Apart from being a manufacturer of a range of professional cleaning products, we also provide services of cleaning of all types of installations and industrial facilities.
Our JET Service crew consists of a group of well-coordinated, experienced people for whom mutual trust and caring for their own and their colleagues' safety is the top priority. This makes our employees capable of coping with difficult and stressful conditions – at great heights or inside cramped tanks.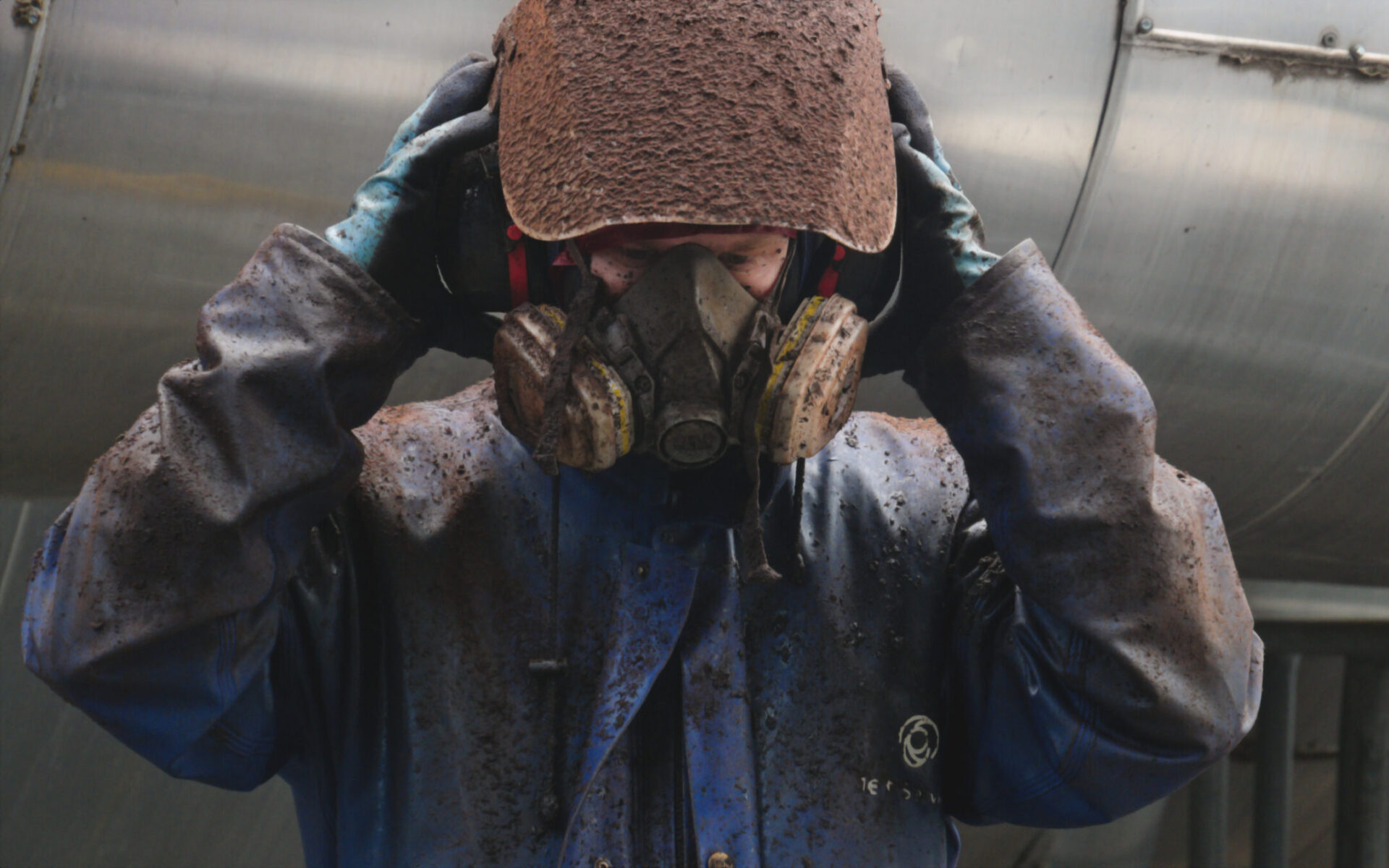 Professional cleaning of industrial installations on a continuous basis.
How can you prevent downtimes? By way of regular cleaning.
We will come whenever you call us, but we clearly know from experience that regular cleaning of industrial installations and facilities is a much better option for you. By planning ahead, you will save time and money and avoid stressful situations. We always try to dispatch the same team to the clients we work with, which means that if you establish a long-term relationship with us, you won't have to explain what you need each time.
At the same time, you can be sure that the job will be done quickly and efficiently, because our crew has already learned the specifics of the site. We will arrive with appropriately selected equipment and a set of cleaning preparations.
Benefit from the experience we have gathered
Why commission us to clean industrial installations?

Experience.
Our greatest asset is a well-coordinated and experienced crew, which consists of people with industrial alpinism training, which in combination with high-quality cleaning equipment gives the desired effect.

Own equipment.
We have our own equipment, we use high-pressure devices, dry ice units and screw compressors.

Difficult tasks.
We carry out the most difficult tasks: working at heights, cleaning the interiors of industrial tanks or removing unusual dirt.

Attractive prices.
We use cleaning agents that we manufacture ourselves, which means we can offer you attractive prices of our services.