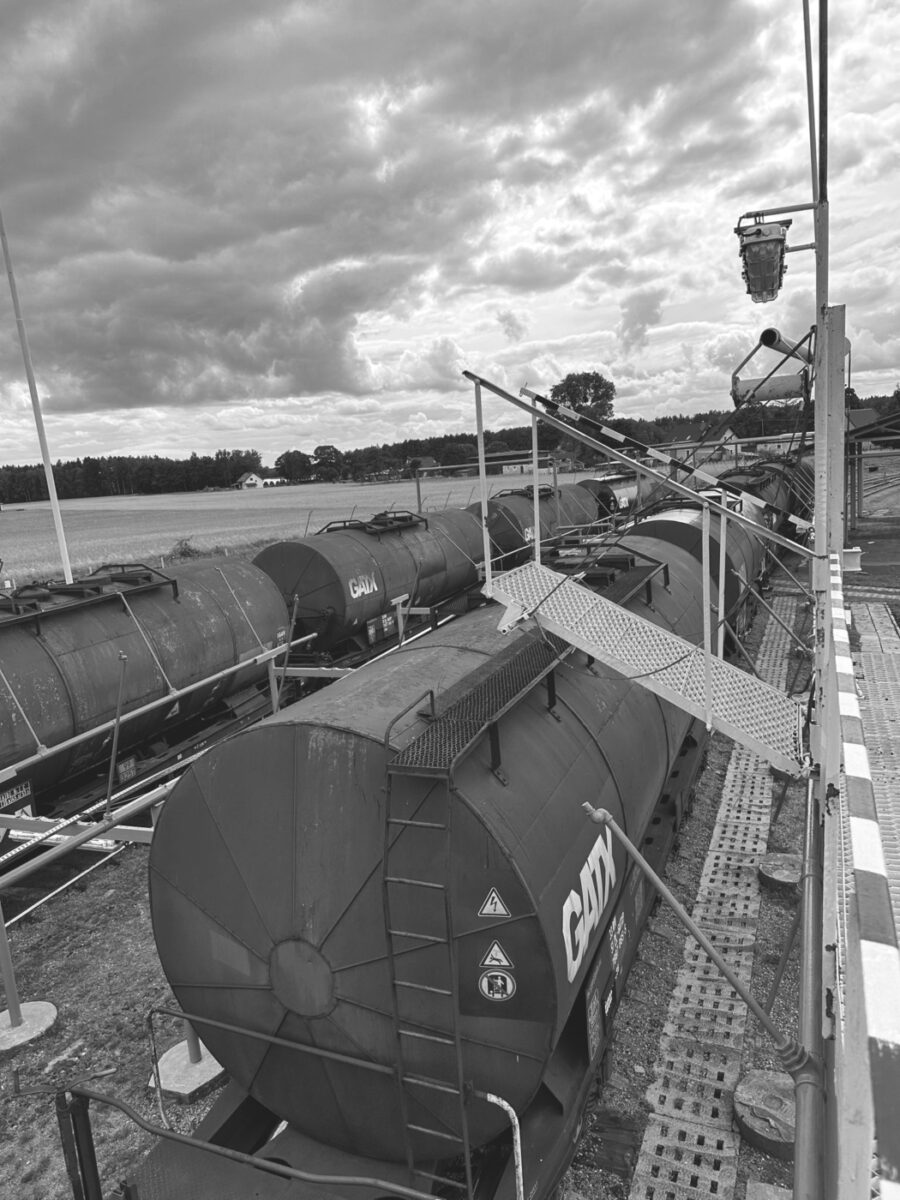 Explore our capabilities.
Our company has its own double-track railway siding that can accommodate up to 30 wagons/tanks. Due to the care for high safety standards, the siding has a fire protection sprinkler system and the convenient location and size of the facility offers the possibility of using its surface as a parking lot for rail vehicles.
What we can offer?
An extensive range of services including, among others:
Minor repairs and inspections
Cleaning wagons (traditional, freight, cisterns)
Graffiti removal
painting wagons
Unloading of liquid and loose materials.
rolling stock maintenance.
You are interested in cooperation ?